Features
A long time ago in a galaxy far, far away… TL;DR The Death Star was destroyed by a single catastrophic vulnerability Modern, centralised internet communications are
[more...]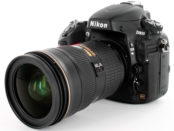 Feel-good Christmas (true) story follows: In the course of selling my camera gear, I've encountered no small number of scammers. I generally ignore them and get on with
[more...]
The last few weeks in the world of sports have been interesting to say the least. The sport of speed skating completed its Olympic selection races, and while that was all
[more...]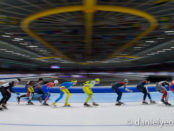 With the Olympic Winter Games just around the corner in February, the winter season is already well under way. In the sport of speed skating, the first major qualifying event
[more...]
This is the long-awaited update to a post I made in August of last year where I explained my situation to those who were interested. As one has come to expect from my life,
[more...]
As with my other photosets, clicking on a photo will open a larger version, and text in red represents a clickable link. On arriving in Reykjavik, I immediately went to visit
[more...]
This feeling, often described as imposter syndrome, where a person is unable to internalise their own achievements despite evidence to the contrary is one which I perpetually feel
[more...]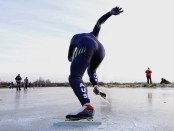 Are you ready? Of course you aren't. Who knows what the future holds? You certainly don't.
[more...]
My life isn't exactly a shining example of what people imagine as being "normal", but in recent times it has made the transition from being simply
[more...]
1
2
3
…
13
»