Inline Euros 2014 – Day 0
The day before a race is always nerve-wracking. I've been skating in international competition since I was 13 years old, and I still get nerves before a big competition (which, at my age, thankfully don't come around very often). But here I am in Geisingen, in the south of Germany getting nervous on behalf of the many friends I came to see compete.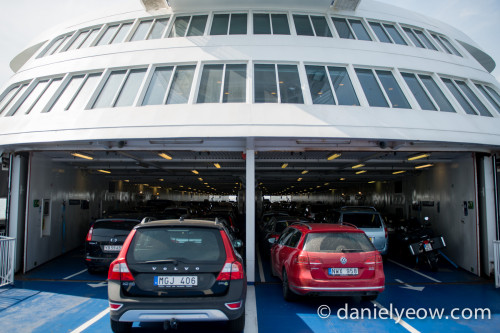 I arrived the day before yesterday after an excruciatingly boring 12-hour drive from sunny Copenhagen. In fact, the heat in Copenhagen (a scorching 26 degrees) had made it difficult for me to fall asleep at night, and I was relieved to discover on my arrival that the temperature was much lower up in the mountains. My first days here have mostly been spent catching up with old friends from when I lived in Holland, and the many other friends I've made along the way in my very unremarkable career as a skater, and now as an occasional coach.
Luckily for the loyal readers of this website, I've managed to score a media accreditation and I will be using it to its full extent. I've brought most of my photo gear with me and will be continually updating a page on darkroom.danielyeow.com with the latest photos from wherever I happen to be standing when thing happen.
Last night we were treated to an appropriately low-key opening ceremony complete with the usual boring speeches, and quite interesting performers which included some girls with skipping ropes, as well as a guy with some impressive soccer ball juggling skills. Following this, everyone was given a hat and then there was a coaches meeting where all manner of minutiae were discussed from the diameter of the wheels to the exact language in the rulebook regarding starting procedure (seen being discussed here).
Although the title image of this post would suggest that the weather is wholly uncooperative with our cause, this is luckily of no concern for now. Arena Geisingen, the venue for the the track portion of the competition, is an indoor hall and a magnificent one at that. It is only in the second half of the competition, which takes place on a 'road' circuit, where we will be watching the weather very carefully. If anything, inclement weather is welcome, as it would indicate slightly lower air pressure, which at least for the time trials which take place at the start of the competition is good for fast times.
A standard 200m track with banked corners surfaced with "vesmaco" which basically amounts to a special kind of paint which grips the wheels we skate on very well. Having been a little sneaky and skating a few laps with the Danish team (disguised in a Danish team suit, no less) I can personally vouch for this track being at least the fastest that I've ever skated on, and I've skated on a few in the 19 years since my international debut at Asian Championships in Nagano. There has been much talk of world records falling, even though for some inexplicable reason such an event would be "unofficial" – world records in our sport have to be set at world championships. The current record for the 300m time trial on track is 23.891 seconds set by Colombian skater Andrés Muñoz at last year's world championships in Oostende, Belgium. While he won't be here, there is a previous record holder (unofficial) Ioseba Fernandez of Spain, and also identical twin brothers Ronald and Michel Mulder who shared the podium in the 500m at the recent Olympic Winter Games in Sochi. A surprise might come in the form of young German skater Simon Albrecht who, although still a junior, may post the fastest time of the day, as he is the current world record holder (unofficial) in the 300m time trial on road.
Well, that's all for now, and there's not much to say just yet as the competition begins tomorrow. I will be adding photos and commentary daily so stay tuned to this channel.
Don't forget to check out the photo page.