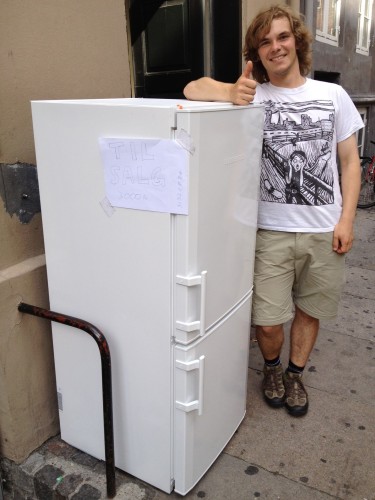 Liebherr CUP 2221 Fridge
A+ Energy efficiency rating. Purchased in February 2012 for 5000 DKK and used for only 3 months. Detailed specifications can be found here.
I purchased this fridge because it had the lowest power consumption out of all the fridges in the shop, and because I was in the unusual situation of moving into an apartment which didn't come with a fridge. Three months later, I moved into another apartment – which DID have a fridge, so now I have a spare fridge which has been sitting in my basement storage, untouched, ever since. I originally tried to sell it for 3000 kronor, which I thought was reasonable since I'd hardly used it, but because of its awkward size, the demand for this kind of fridge is quite low, so I'm now willing to sell it for:
2000 DKK
Available for pick up in central Copenhagen. Please contact me via the 'contact' link above.