Miscellaneous Stuff
Front Pages
Those who have followed danielyeow.com from the beginning will know that it has undergone three major facelifts since its launch in January 2004. The most recent one was inspired by a belated attempt at an April fool's joke which was carried out on a whim and completed in four hours while I was sitting around in a hotel in Lima, Peru. (oh, the Joke? open up this page and this page in two seperate windows right next to each other). Of course, I had a dilemma regarding a suitable front page image. It was to represent the "main story" of my life at the time, which of course, was my travelling. I thought I'd include an inspirational quote and a nice panoramic photo of some sort. They are included below for your amusement. Click on the images for the full-size versions.
The skyline is, of course, New York. It would be more readily recognizable if the twin towers of the World Trade Centre were still there... but anyway. The quote and the image don't really have that much to do with each other.
After a while, I thought that maybe I could use an image that linked with the quote in some way. When I came across these railway tracks in the middle of nowhere just south of the Salar de Uyuni in Bolivia, this quote from Robert Frost immediately came to mind.
The wonderful landscapes of the Costa Verde, south of Rio de Janiero, inspired this photo. It is a quote that I've always liked and one which I paraphrased in this little speech that I wrote to inspire my "troops" prior to the first "Stand Up For Your Rights" comedy night in Melbourne.

The mere thought of climbing the volcano Lanin made this quote pop into my head. I originally intended to take a nice panoramic shot from the summit (the view of the Andes range is supposed to be spectacular from the top), but alas, I never saw the top... not even from a distance, due to some rather awful weather. This photo was taken just after we got off the mountain and I realised that visibility had improved enough to take a photo.
Desktop Backgrounds
The wealth of great landscape shots from this trip gave rise to some desktop background for my laptop. Click on the images for full-size versions (1366 x 768 pixels, which is, funnily enough, the resolution of my laptop's screen). If you would like one of these for yourself, email me your desktop resolution and I'll do one up for you.
Canaima National Park, taken from the air. There was actually a bit of photoshop work done to this to remove bits of aeroplane from the corners. Impressed?
The Chaco in Paraguay, just outside Asuncion. The sun was setting, my 50 hour bus adventure was starting to kill me and I could barely hold my camera steady because the quality of the road was questionable. This is a bit of a freak shot in that it came out so clearly...
The mighty Iguazu Falls from the Argentine side. The image is nice, but the main reason it is included is because it reminds me of the few days after I learned of my admission to Columbia University when I was in a sickeningly good mood.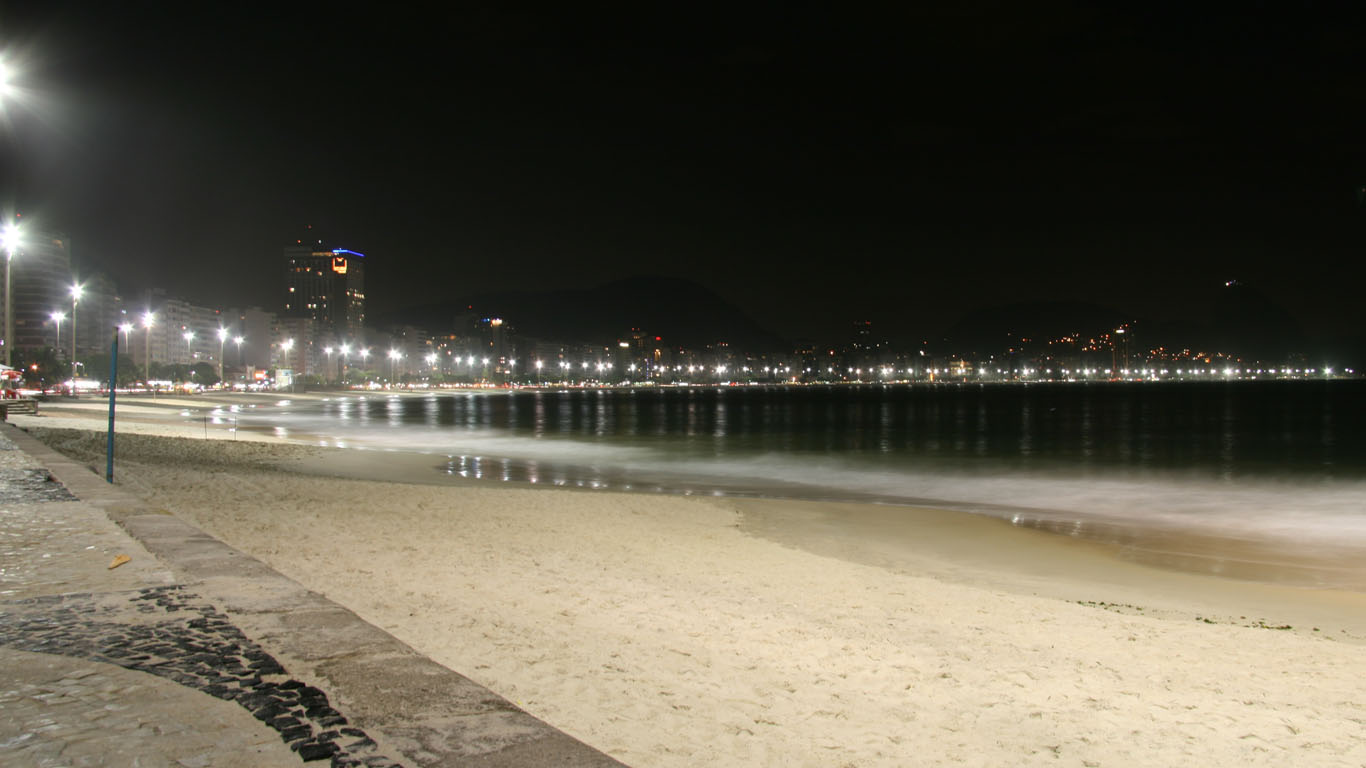 The famous Copacabana beach in Rio de Janiero, Brazil. 10 second exposure demonstrates the quality of the Canon CMOS sensor especially in regard to low-light photography. Didn't actually work that well as a desktop background because of the dark bits which made the text under the icons difficult to read.
Another freak shot which just grabbed me while I was reviewing my photos from the day. You can't tell, but I'm lying on the roof of a boat in the Costa Verde, south of Rio.
My first sunrise at the end of the world. Ushuaia provided a wealth of opportunities for brilliant landscape shots. Again, due to its darkness, it didn't work very well as a background.
Near Ushuaia, lake Fagnano. It was so cold that I almost couldn't be bothered taking my gloves off to operate my camera. I'm glad that I did. I am so pleased with this photo that I am considering entering it into photography competitions.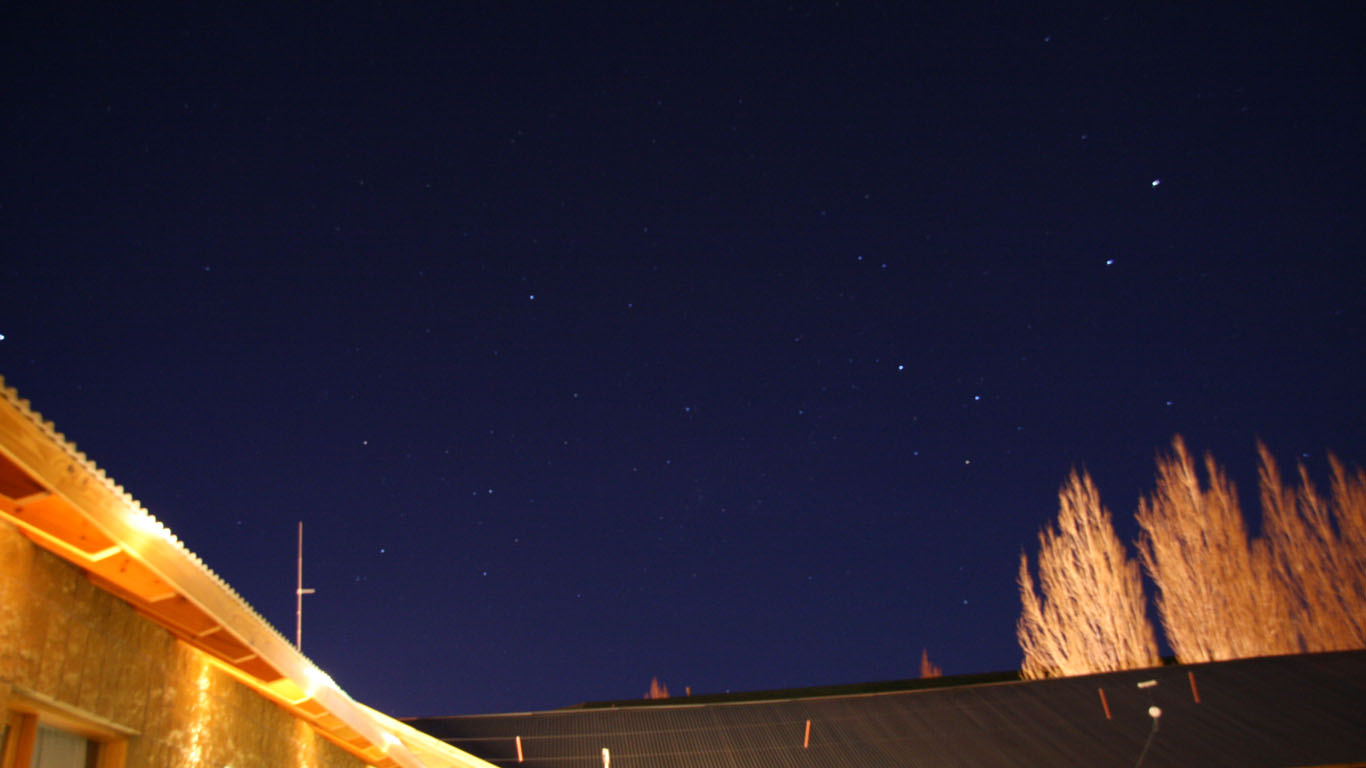 I just don't learn do I? Didn't work as a desktop background at all... but it is a wonderful shot. 30 second exposure at about 5 in the morning.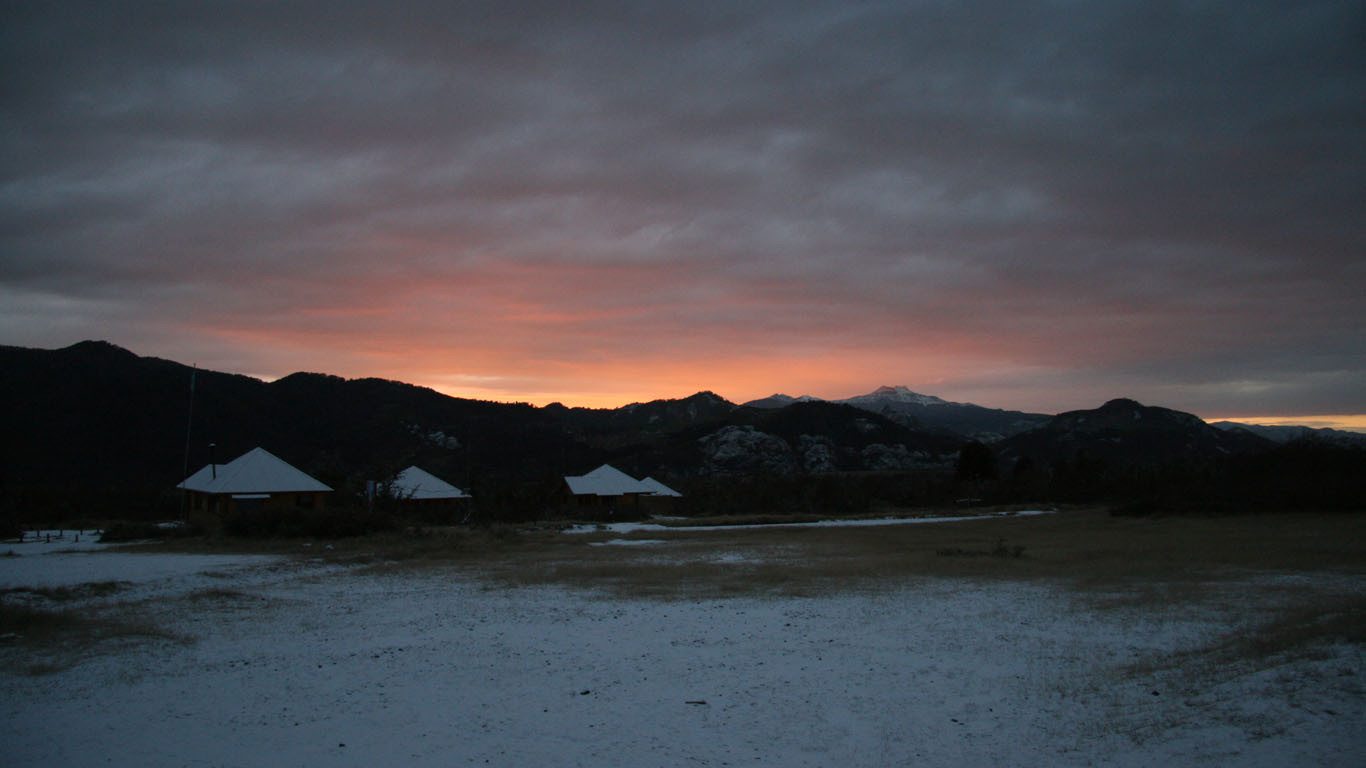 8am at the park ranger "base camp" near the base of Lanin, the volcano that beat me. I guess this is what the whole "red sky in morning, shepherd's warning" this is all about. (The rhyme goes something like - red sky at night, shepherd's delight, red sky in morning, global warming)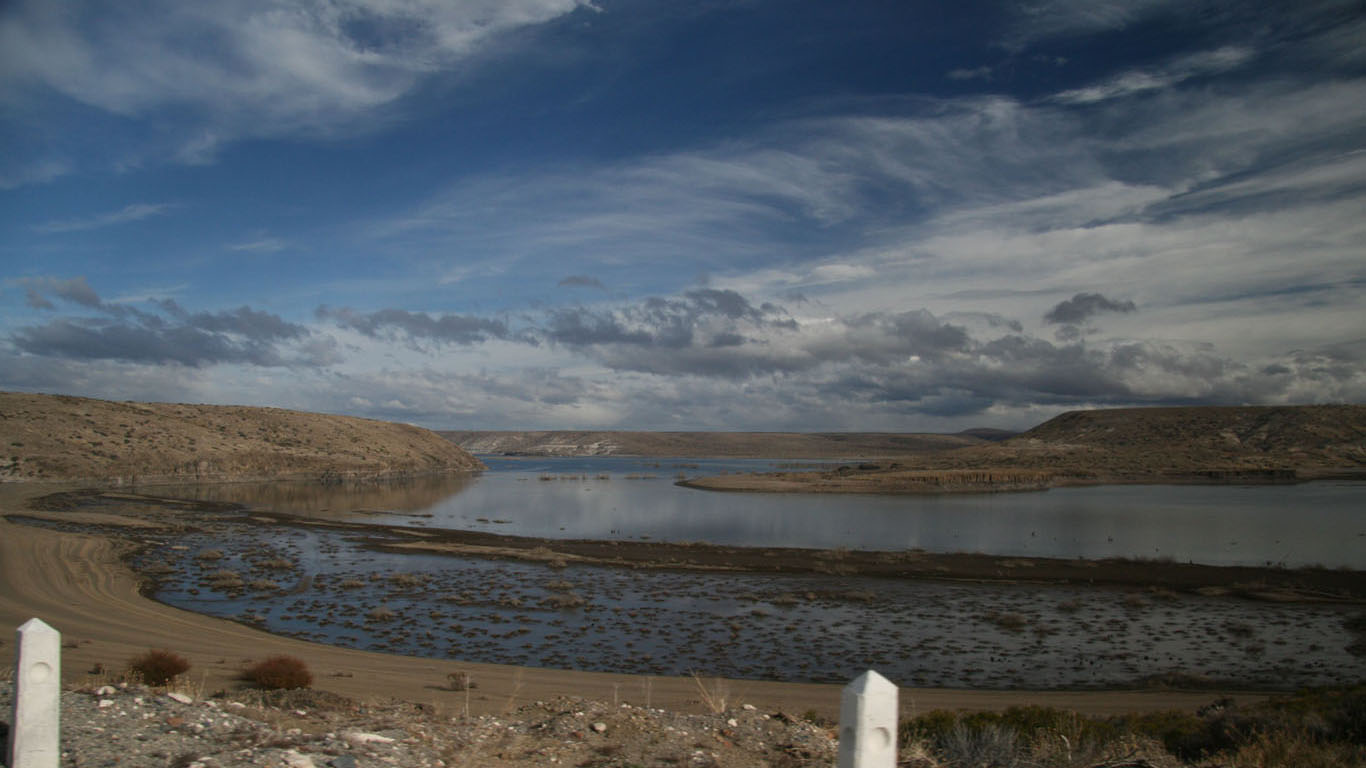 Playing with my circular polarizing filter, I managed this freak shot out the window on the drive back from Lanin. The p-filter is just wonderful, it makes any picture that includes a bit of sky look brilliant.